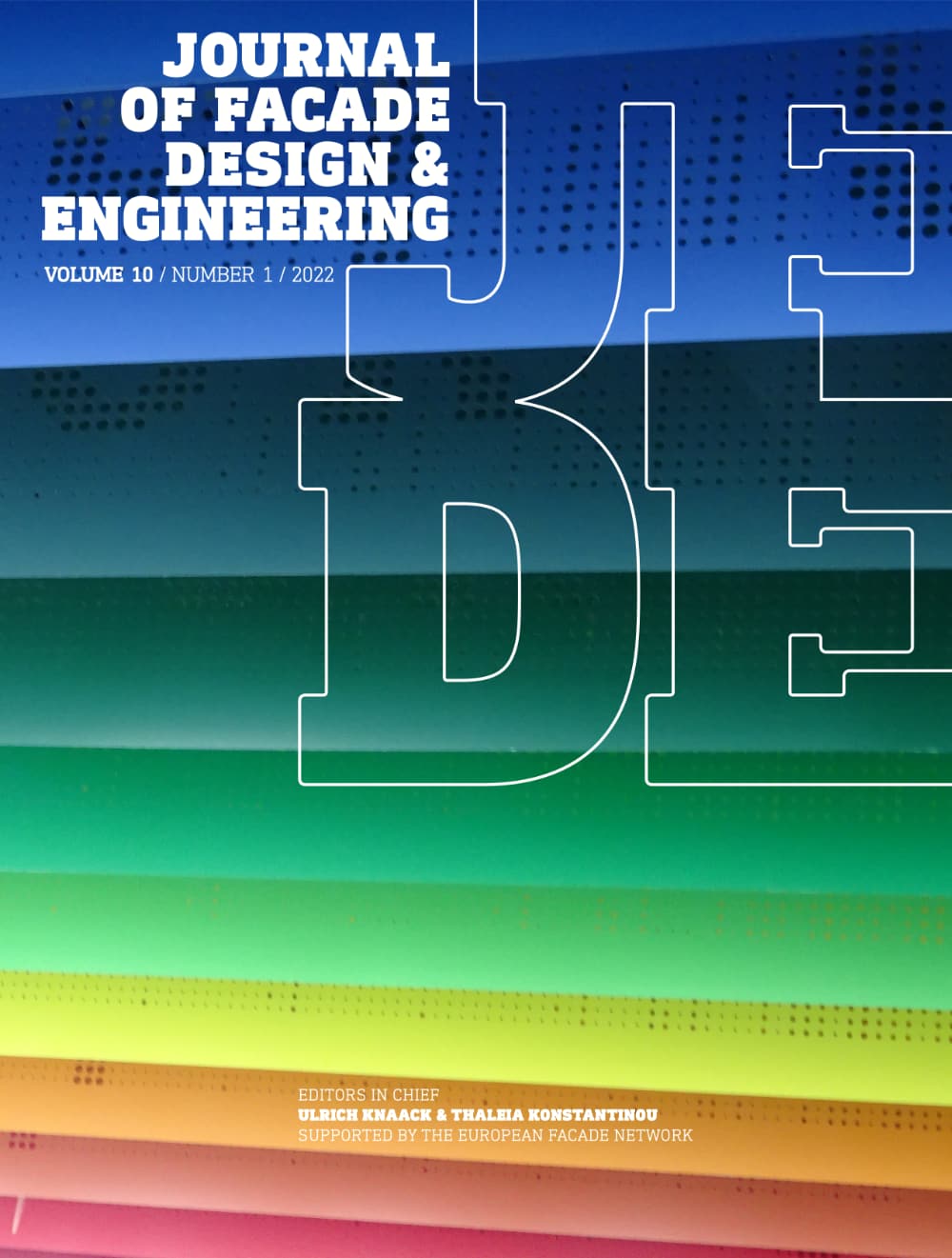 Articles
In the field of construction practice, decisions regarding material selection frequently come down to a choice based on tradition, i.e. recommendations based on the experience of the engineers hired by an employer as designers, contractors, or energy efficiency engineers. In the presented research, in addition to the Employer, technical individuals were involved in the decision-making process. The harmonisation of Employer opinions and those of experts were obtained through NGT technique and Delphi based method, due to the fact that different criteria for a decision could represent a...

Bistable laminates are composite structures that exhibit more than one static configuration, showing a "snap-through" behaviour that results from residual stresses generated during the curing process. This study focuses on finding adequate fibre and laminate arrangements for bistable laminates used in functional kinetic shadings. We present a study with a mixed-methods approach, combining experimental prototyping and performance simulation studies. We fabricated and analysed the geometry of a series of prototypes, conducting daylight studies to assess the performance of different...

Adaptive façades are multifunctional systems that are able to change their functions, features, or behaviour over time in response to changing boundary conditions or performance requirements. As one of the significant developments in the façade industry over the last decade, the adaptive façade offers an intelligent solution that can decrease energy consumption and potentially increase users' comfort in a building. From an engineering perspective, these advanced technologies aim to improve the overall performance of the building while generating a better indoor environment for the users,...